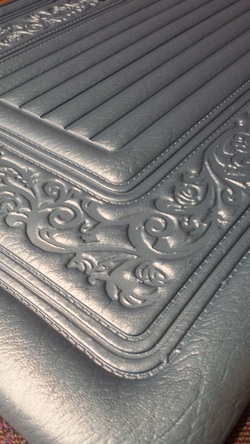 Today we have been busy working on a pair of door panels for a Chevrolet Truck. We are pleased with how the intricate details of these OEM Style panels came through!
The embossed vinyl skins are installed over a steel pan with wood grain accents.
Here are a few more pictures....check back for ongoing work on this Chevrolet Truck.