We are a certified Distributor and Installer of all Katzkin Products. Having literally installed 1000+ of these interiors for the Auto Auctions and individuals alike. This is a great option for the Budget Minded who don't want to sacrifice quality for price! The design options are unlimited. so don't feel constrained by the Interior Selection tool. We can mix and match colors, contrast stitching, piping, logos, even material types; like Suede, vinyl, and exotic leathers. Truly ,your imagination is the only limitation!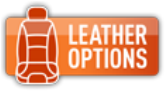 Katzkin
WILL FIT CARS WITH FACTORY LEATHER IN MOST CASES.
PRESS LEATHER OPTIONS BUTTON TO CHECK AVAILABILITY
Change your Cloth Interiors to Leather!
IMPECCABLE CRAFTSMANSHIP
No matter which style you choose, you can be sure of one thing: our quality and craftsmanship are the best in the business. It's in our genes, our culture. And it's evident every day on the factory floor where our dedicated teams take great pride in every stitch. Every Katzkin interior is backed by a 3 Year/36,000 mile warranty.
UNSURPASSED TURNAROUND
When you buy your new car, the last thing you want to do is leave it at the dealership for a week waiting for work to be done. That's why we've invested in the most sophisticated equipment and systems necessary to receive, manufacture, and ship your custom order in about 48 hours!
EXCELLENCE IN DESIGN
After 30 years of designing and developing thousands of Katzkin original patterns, we have mastered the art of automotive design. It takes 200 parts to make just one leather trimmed interior and our design team knows exactly how to bring out the best in each one.
OUR PRODUCT LINE
We produce three levels of interiors and stand by our quality. All interiors are backed by a 3 year / 36,000 mile warranty. Choose a Design that is right for you. Then click on our easy-to-use
interior selector
to find the perfect style for your ride.
FACTORY DESIGN INTERIORS
The look, the feel, the smell of a premium, factory-quality, leather trimmed interior is now an affordable luxury! You don't have to pay thousands of dollars for the entire factory upgrade package, when all you really want is the leather. These interiors are designed to match the factory specifications, but without the high costs. See the difference for yourself. Just click on our
Interior Selector
and enter your make and model.
KATZKIN DESIGN INTERIORS
Here's your chance to make a statement. These interiors are created by our professional designers to reflect the unique personality of each vehicle. We've been perfecting our craft for over 25 years, and these choices reflect the combinations we know will transform your car into something unique and special. Click on our
Interior Selector
and give it a test drive!
YOUR DESIGN
Don't see exactly what you're looking for? Our design-your-own option allows you to design your custom leather interior using some of our most popular colors and options. Here's your chance to make a statement. Just click on our
Interior Selector
and discover the possibilities.
FREQUENTLY ASKED QUESTIONS
DOES KATZKIN OFFER LEATHER INTERIORS FOR ALL CARS AND TRUCKS?
Our product line is comprehensive and is constantly expanding. We offer over 2,500 vehicle applications for virtually all mid-market vehicles on the road today. Unfortunately, we do not make interiors for luxury vehicles that come with leather from the factory. If you do not see what you need, just give us a call and we can help you find it.
HOW DOES THE QUALITY OF A KATZKIN INTERIOR COMPARE TO A FACTORY-INSTALLED LEATHER INTERIOR?
Katzkin leather interiors are produced from the finest imported automotive leathers and are specifically engineered to meet or exceed factory performance specifications. Our quality and craftsmanship is tested and trusted by Chrysler for their entire family of vehicles (Chrysler, Dodge, Jeep, RAM and Fiat) as well as the Ford Motor Company.
IS THIS PRODUCT A SEAT COVER?
No, these are not seat covers. This is a complete interior transformation. A Katzkin authorized professional installer will remove all of the cloth from the seats and replace it with a new leather interior, complete with door panels and console covering (depending upon the vehicle). A good rule of thumb: if it has cloth on it, we will replace that cloth with leather.
DOES IT COME WITH A WARRANTY?
Yes. Every Katzkin leather trimmed interior is backed by a 3 year/36,000 mile national warranty.
HOW LONG DOES IT TAKE TO GET LEATHER INSTALLED?
in most instances, your Katzkin leather trimmed interior will be delivered with your new vehicle when you purchase at the dealership. A Katzkin authorized installer can generally install your new interior in 2 days or less.
HOW WILL MY NEW LEATHER INTERIOR AFFECT MY AIRBAG AND OCS SYSTEMS?
We perform a detailed inspection of each seat and our interiors are designed to maintain the integrity of the original airbag and OCS systems. We also perform ongoing safety testing using OEM factory specifications to ensure we continue to meet all factory requirements.
WILL LEATHER ADD VALUE TO MY CAR?
If given a choice, most consumers prefer leather. Leather not only provides visual appeal and comfort, but also has tremendous practical value due to ease of clean up and maintenance.
HOW SHOULD I CARE FOR MY NEW INTERIOR?
In most cases, the leather will wipe clean with a soft cloth and a small amount of mild soap and water. If desired, apply a generous amount of leather conditioner, such as MOTHERS leather cleaner, and allow it to penetrate your clean leather for about five minutes, then buff off with a soft cloth. NEVER USE ABRASIVES OR SILICONE-BASED PRODUCTS! These could damage your leather and may void your warranty.
---