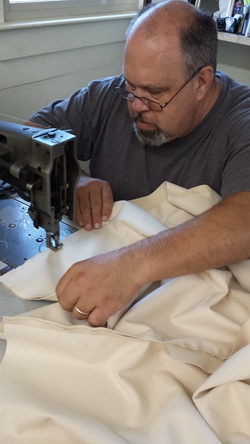 Beginning at the top, we are now working on the headliner for the '34 Cadillac.

Here you can see Allen sewing the Ultrasuede material piece by piece for a beautiful headliner.

The pictures below show the brackets for the DVD Player and the Dome Lighting. Next are pictures of the Headliner Installation in Process. The Dome Light has been attached. The DVD Player and trim will be attached at a later date. Check back for updates as this custom interior is being built.