"If you think it expensive to hire a Professional,
wait until you hire an Amateur!"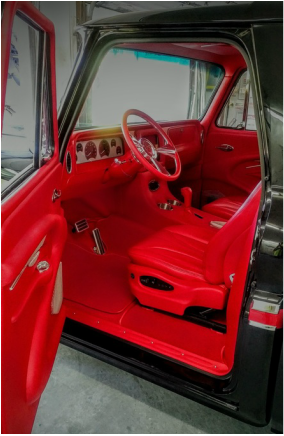 Custom Red Leather Interior with Silver Accents
Allen Carswell's Pro Auto Interiors & Tops is a High End Automotive Interior Design and Fabrication Facility, dedicated to total customer satisfaction, with over 30+ years experience. At our Taylorsville, NC site, we incorporate originality with trending designs to exceed our customers expectations and achieve the delivery of a timeless work of art. Our interiors have graced the pages of all the major Custom and Classic automotive magazines. Allen Carswell's Pro Auto Interiors & Tops has Concourse Champions in collections from Asia through North America. The Hot Rod and Custom projects have won national acclaim and Top of Class awards. We are also able to serve the general public in maintaining and accessorizing both Domestic & Foreign Automobiles in areas of seating, convertible tops, and general interior maintenance.

---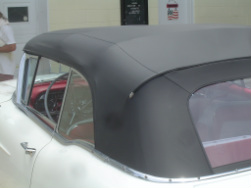 End-of-Year Convertible Top SALE!!!

During the month of December (2018), A C Pro Auto Interiors & Tops will be offering 20% off Any Convertible Tops purchased through our Shop!
Now through December 21, 2018, Order your top & schedule installation in Our Shop, to start off 2019 right!
Contact us at 828-612-6628 for further details.

Allen Carswells Pro Auto Interiors & Tops has over 35 years experience in Fabricating custom convertible tops or replacing OEM tops on your vintage Ride!
---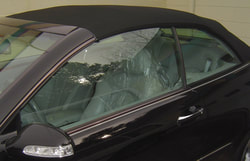 We have available OEM tops for all high-end foreign cars, including:
Aston Martin, Audi, BMW, Ferrari, Infiniti, Jaguar, Lotus, Maserati, Mercedes, Porsche, Rolls Royce and Bentley.
We utilize only the highest quality euro toppings available.
---
We excel at offering an old world craftsmanship for our concourse projects, exacting the specifications required for the nations greatest Concourse d' Elegance shows. By mastering old world techniques, we offer tops of genuine leather graining and water casting to ensure old world quality and premiere luxury.